La fonderie de Yan / Yan's foundry



Fontes pour le tour Gingery

Gingery lathe castings


Here I will show some castings I made for the Gingery lathe. It is a slow process to make the patterns.


Here is a pattern I made for a half 6" pulley and the resulting cavity in sand ready to cast.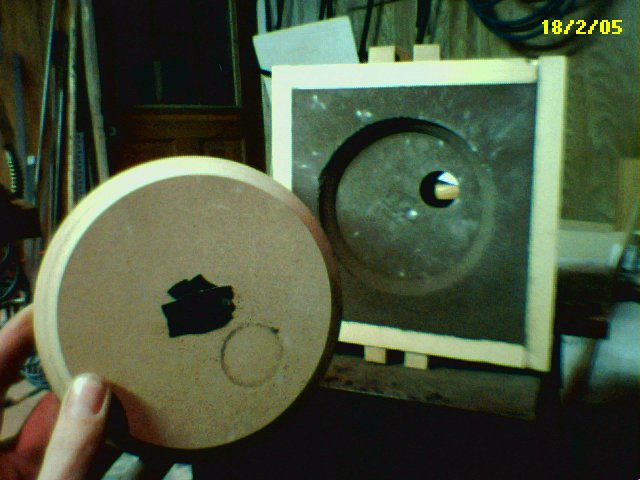 And here it is after casting. I worried a bit because the sprue did not fill completely.
The aluminium was not too hot and solidified quite fast. It's a big part.

Here it is in close-up. The details are pretty good, but I have some sand inclusion.
I must admit the sand was a bit on the dry side and there was not enough metal.