La fonderie de Yan / Yan's foundry



Le rafinage de la Slag

Slag refining



To refine slag, you must add some salt for fluxing. Here I use road salt.
The crucible is a steel can surrounded by a band to protect it from the burner blast.

Here I've put some salt in the slag and am ready to put the lid on.
Most of the slag came from some guy's foundry and has big chunks of nice metal.




Here are 6 nice muffin ingots of nice aluminium. Minimal spill on sand is not a problem.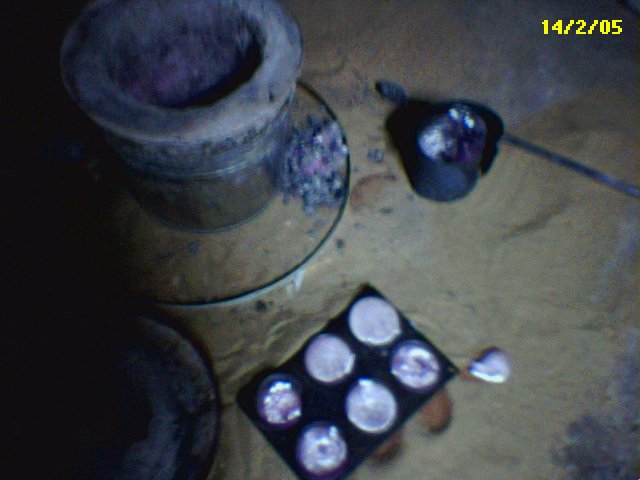 Here is the soup can with it's liner.There is still a good amount of junk in there.
You can also see the slag I scooped from the crucible asside the foundry.